Floor Plans
Proposed Neighborhood Locations for the Downtown Campus Center
---
Floor 1
Neighborhood D -
Extension
University Communications
Neighborhood C -
Development and Alumni Relations
Office of Governmental Relations
Neighborhood K -
Physical Operations
Planning and Development
Business and Financial Strategic Initiatives
Office of Planning and Budget
Floor 2
Neighborhood A -
Office of Information Technology
Neighborhood B -
Office of Information Technology
Institutional Research and Decision Support
Neighborhood G -
Administrative Coordination Team
Travel
Neighborhood H -
Procurement
Floor 3
Neighborhood F -
Human Resources
Neighborhood E -
Central Payroll Services
HRPC
Internal Audit
Title IX
Neighborhood I -  
Business and Financial Service
Financial Management and Control 
General Accounting
Student Business Services
Neighborhood J -
Treasury, Banking, and Cashiering Services
Executive Support Team
Research Accounting Services
Research Administration
Research Compliance and Integrity
Division of Finance
Floor 1 
Floor 2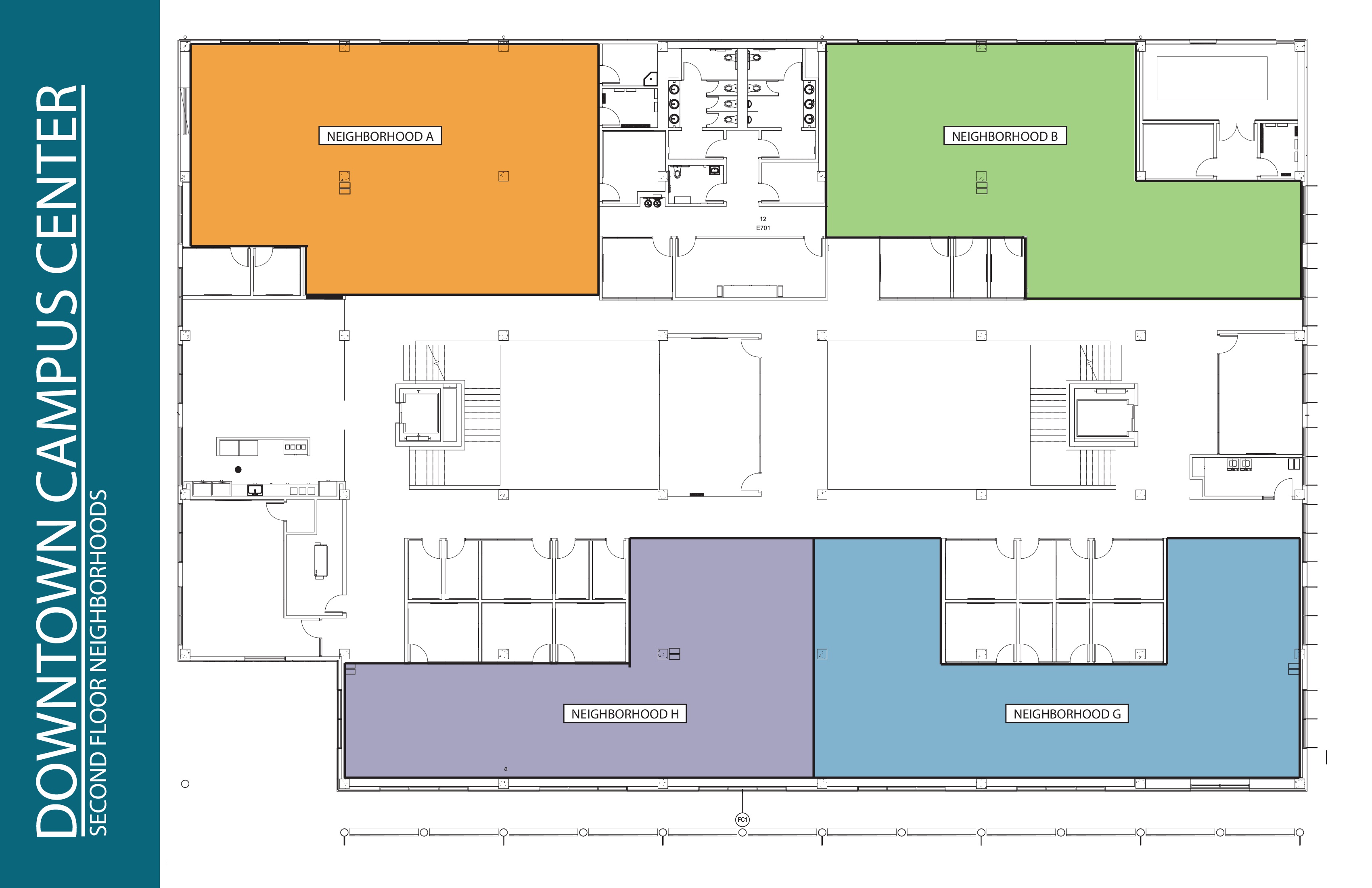 Floor 3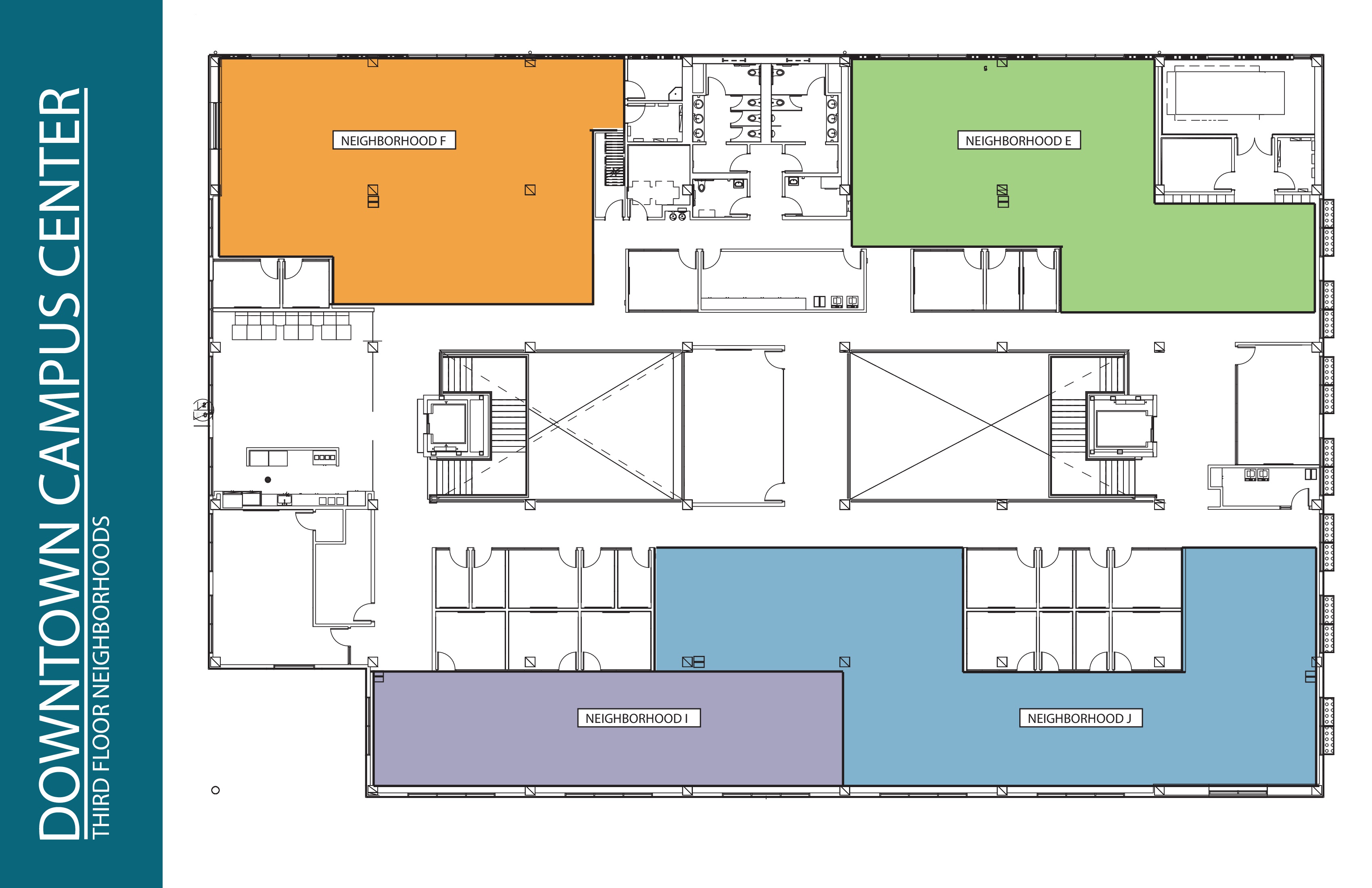 Overview: Business and Financial Strategic Initiatives completed a series of leadership level interviews to discuss scenarios for neighborhood building locations. "Neighborhood" is being defined as two (2) or more co-located departments.
The neighborhood location draft is intended to determine which departments will be co-located and the location those neighborhoods will be occupy in the DCC. Desk and furniture layouts and/or assignments will be determined at the neighborhood level through a series of workshops being planned for summer 2016.
Method: Adjacency and building location were determined based on stakeholder input, transition readiness assessment survey data, and strategic organizational development opportunities identified by leadership.
Occupancy: Maximum occupancy rate for each neighborhood was based on an estimated 30 FTE per neighborhood. Current staff counts were used to determine the occupancy rate for the model.
Vacancy: Vacancy for each department was an important consideration for future FTE growth, as well as providing potential room for departments that are still transitioning to a paperless environment (and will need file storage) or have unique space needs. Vacancy is reflected on the floor plans as Current Occupancy -30 (maximum occupancy). This space has been intentionally built into the neighborhood designs, rather than leaving an entire floor or area un-occupied when the building opens. "