Our Values
Strategic | Effective | Innovative | Efficient | Synergistic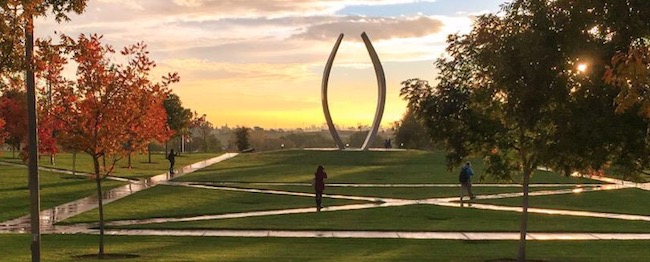 ---
Supporting the Campus Vision
As a young institution, UC Merced is still at a point where the way of doing business is ripe for innovation. In a world where resources are limited, UC Merced must identify ways to apply its talent and financial resources efficiently in order to succeed.
Launched in 2014, Business and Financial Strategic Initiatives is a collaborative effort between the Division of Planning and Budget and the Division of Business and Administration Services to maximize organizational success, reduce risks, and identify opportunities for innovation across the institution.
The Downtown Campus Center is an example of a unit in which BFSI has helped identify opportunities for increased efficiencies amount campus administrative units. The efficiencies gained in the Downtown Center will eliminate initial investment costs of approximately $19 million and ongoing annual costs of $250,000, allowing fiscal resources to be utilized on mission critical activities.
---
BFSI Goals for 2020

---
Our Structure
Program Management
BFSI carefully projects, plans, organizes, motivates, and controls resources to achieve specific goals and meet specific success criteria. We effectively use project management to successfully execute the following:
Portfolio Management — BFSI also identifies, prioritizes, manages, and controls projects, programs and other related work to achieve the strategic initiatives goals.
Organizational Development
BFSI is dedicated to expanding the knowledge and effectiveness of the UC to accomplish more successful organizational change and performance.
Contact us at bfsi@ucmerced.edu